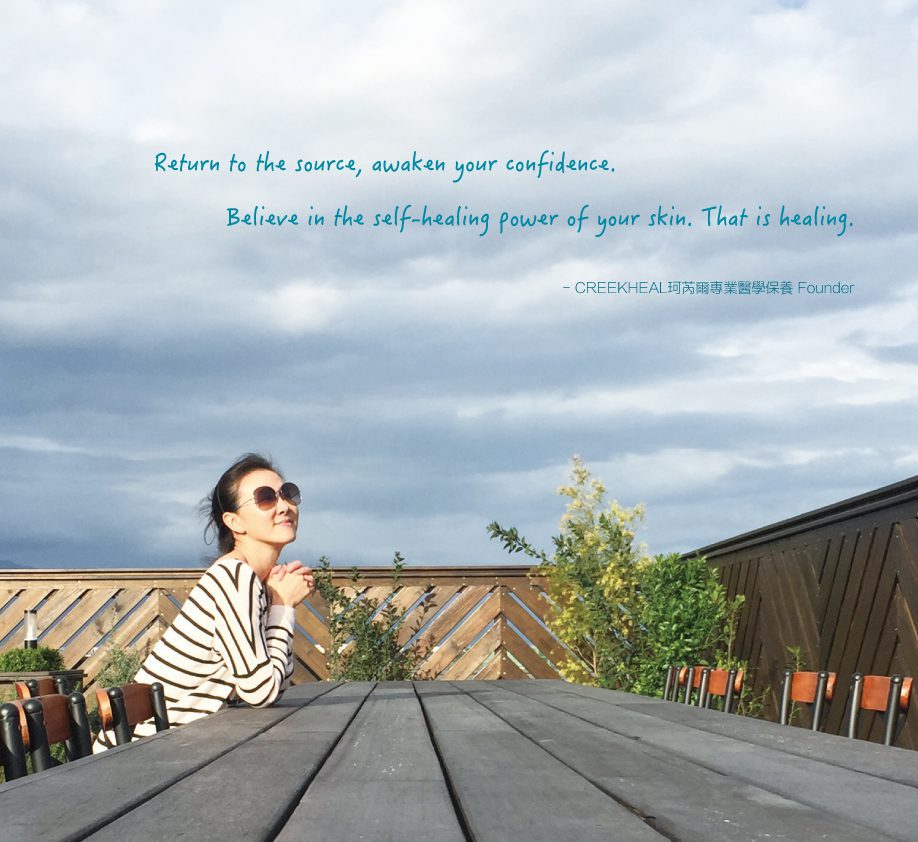 The meaning of CREEKHEAL comes from the way that a babbling creek can make people see the earth's vitality. A flowing creek is independent and natural. Each creek is clear about its own destiny. They do their best within the area they can reach to make a river basin that nourishes other life forms. With all their heart they focus on flowing toward the greater water system, waiting for the moment when they enter the great ocean and become one with it.
I love to walk outdoors and be close to the spirit of nature. Every time my spirit feels crushed and distressed, I let the unmoving mountains, the waterfalls, the creeks, and the ocean be my companions. In nature, my soul is calmed and renewed. I hope I can share this renewal and peace with others.
Diligent skincare is like a babbling creek that flows across the land. Over time, it produces deep and effective healing on the skin. Start from the source to lay a foundation for healthy skin and to awaken the skin's natural self-healing properties.
Our bodies were made with wisdom. The skin and the heart are one. A happy heart projects itself onto your skin. CREEKHEAL brings you a new skin care concept, "Return to the source, awaken your confidence. Believe in the self-healing power of your skin". I would like to invite everyone to experience CREEKHEAL's "Slow is Smooth. Smooth is Fast" philosophy.