Company Origins
The company's name was inspired by the founder's last name: Shen.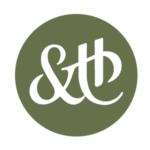 SHE represents women's abilities; While N represents for〝and〞.
New Age/New Era means an era of starting from one's passion.
The new age is full of stepping over boundaries and exchange.
Each person's self-worth is affirmed, and we are turning to the exploration of inner capabilities.
We experience more gentleness, flexibility and love toward ourselves.
Exploration, discovery, and self-understanding.
These actions, along with a gentle and flexible attitude, are how we face novelty.
We pursue the harmony between external and internal connections.
Following Zhuangzi's idea of the "unity of heaven and human beings," we adapt to the rules of Nature to achieve beauty.
The mission of SHE'N New Era Aesthetics, therefore, is to use the above-mentioned qualities to reach maturity and fullness, and to endlessly create.
Brand Introduction
Slow is Smooth, Smooth is Fast (With a Focus on Asian Skin Type)
Treating the skin well and caring for it is similar to how a small stream enters the earth: slow and deep. Undergoing slow, in-depth skin therapy and creating a healthy skin base from the beginning is more significant than fast-acting skin care.
The body is intelligent, and the skin and mind are integrated.
CREEKHEAL's novel concept of skin care is "Return to the source, awaken your confidence and believe in your skin's self-healing properties." We believe that going slow gets you far; "slow" is actually faster.
We have rich collaborations between the dermatology clinics and major hospitals, understand the differences in skin structure among different races and stringently select safe ingredients to develop cutting-edge products. We use super clean deionized water (that could be used in surgery), insist on no controversial ingredients, oversee our own environmentally friendly designs and use recyclable containers; we make a little effort to make the planet better.
CREEKHEAL chooses to focus on Asian skin types, emphasizing the idea of "internal anti-oxidation, external anti-aging" to provide thorough protection on both sides of the skin.
Brand Series:
We emphasize internal anti-oxidation and external anti-aging. The problem of aging is a symptom of cellular oxidation. Therefore, anti-oxidation tactics aim at the source of anti-aging. The body and mind are integrated. While practicing self-care, you also learn to relieve stress.